Application
In the bulk industry, rotary valves are used to discharge and dose (volumetrically or gravimetrically) the contents of a container, such as powder or dry granular products, into a pneumatic conveying line.
Alveolar feeders with gravity discharge are elements for the free fall unloading of silos and hoppers, dosing and filter sealing. They may also be coupled with a conveyor plinth to connect to a pneumatic conveying pipe.
Alveolar rotary valves are manufactured with low tolerances between the rotor and the housing to prevent the adverse effects of air flow in the opposite direction to the material flow. Air leaks are dissipated through a side opening in the housing and returned, for example, to a storage silo.
Rotary valves have a wide variety of applications and are installed in sanitary, hygienic executions given their resistance to abrasion.
The main industries in which they are applied: food, chemical, pharmaceutical, petrochemical, refinery, mining, aggregates, and concrete, etc.
Operation
In direct flow rotary valves, the bulk solids drop into the inlet of the rotor chambers. The rotation of the rotor displaces the material downwards and is blown horizontally through the connection of the conveying pipe (in vacuum and discharge). Its special design allows the circulating air through the conveying pipe to completely clean the rotor.
Technical characteristics
Materials:
Manufactured in carbon steel, stainless steel, aluminium, Ni-hard. Possibility of chrome, tungsten, or nickel-plated interior coatings, and multiple rotor constructions.
Dimensions:
There are different sizes from DN50 to DN 500, with flow rates adapted to each need. We offer direct flow rotary valves for conveying pipes from DN-65 to DN-200.
Outward airtightness:
Airtightness with the outside is achieved by the use of seals (NBR or PTFE), with or without back pressure, depending on the use of the rotary valve. Lid pressurisation system may be included.
Drive:
Depending on the valve model, it may also be activated by a gear motor directly attached to the rotor and supported on the side cover of the valve. This type of gear motor provides high power density and can handle large radial loads.
Advantages
Robust and compact structure.

Hygienic execution in accordance with hygiene levels 2 and 3 as per EN ISO 14159 and the EHEDG guidelines.

Only one moving part (rotor) and therefore low maintenance costs.

It may be used for pneumatic conveying systems in discharge and vacuum.

Available in ATEX 20/22 version.

Flame and explosion proof protection device certification available.

Applications for temperatures up to 600ºC.

Economical and low maintenance.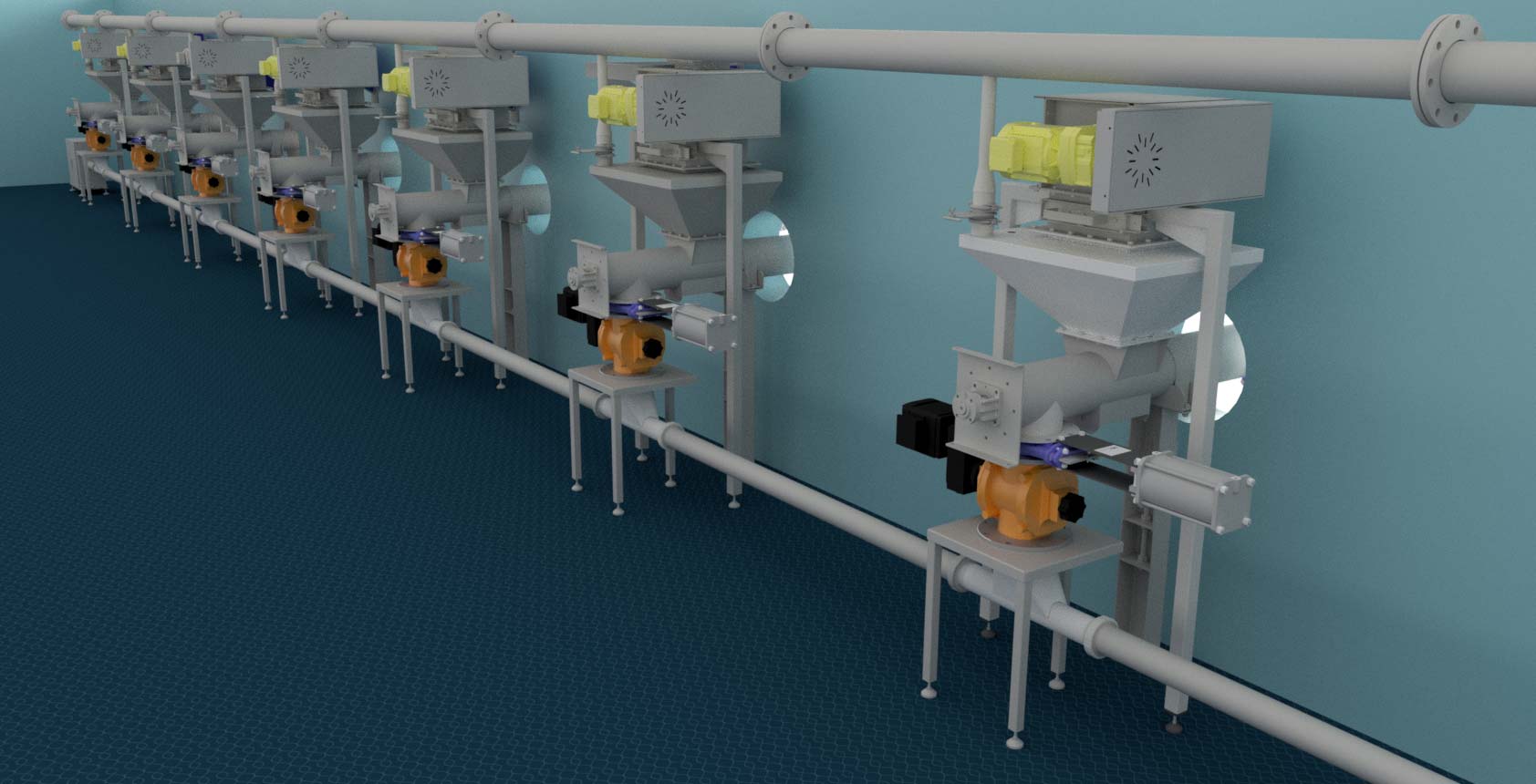 Related Products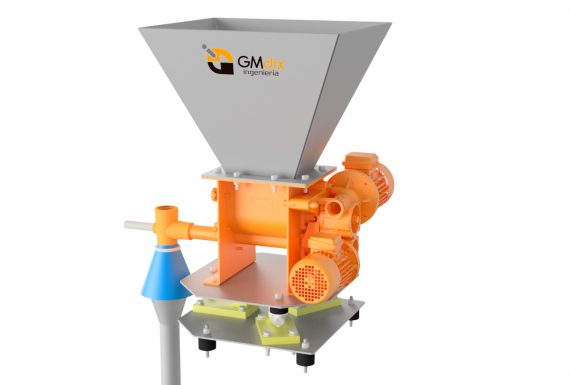 The different dosing solutions we offer are used to ensure reliable …