Airslides application
It is used in installations for conveying powder materials at low speed. To use this system, the material to convey must be fluidisable. It is also used for the dosing of materials.
GMdix airslide technology is used for the loading and unloading of storage and homogenisation silos, and for conveying materials in different manufacturing phases for cement, ash, steel and plaster dust.
Installations are also designed for other industries: food, chemical, steel, mining for fluidisable products.
Operation
This technology is a system that enables powder materials to be conveyed suspended on an air bed.
Air enters the airslide through threaded sleeves and is distributed over the entire surface. Once sufficient internal pressure is achieved, the air exits through the porous fabric, starting the process of fluidising the material. Fluidisation allows particles to be separated by surrounding them with air bubbles and keeping them loose.
Finally, the material is conveyed due to the slope of the airslide between 4º and 10º.
Technical characteristics
GENERAL MEASUREMENTS
CAPACITY IN m3/h ACCORDING TO SLOPE
TYPE
A
B
L
H
4%
5%
6%
7%
12%
15%
250

250
150
ACCORDING TO PROJECT REQUIREMENTS
ACCORDING TO PROJECT REQUIREMENTS
50
60
75
90
120-140
315
315
250
75
90
110
130
140-175
400
400
250
100
125
150
175
175-250
500
500
400
150
185
225
275
250-360
630
630
500
225
275
335
410
345-540
Related Products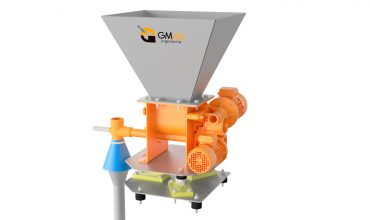 The different dosing solutions we offer are used to ensure reliable …