WHO WE ARE
Executing engineering projects since 1996
Our beginnings were in the metal sector. en GMdix began its activity as a metal workshop until becoming a solid company dedicated to process engineering.
We specialise in the conveying of both solids and liquids, having executed more than 4,500 projects throughout our history, both nationally and internationally.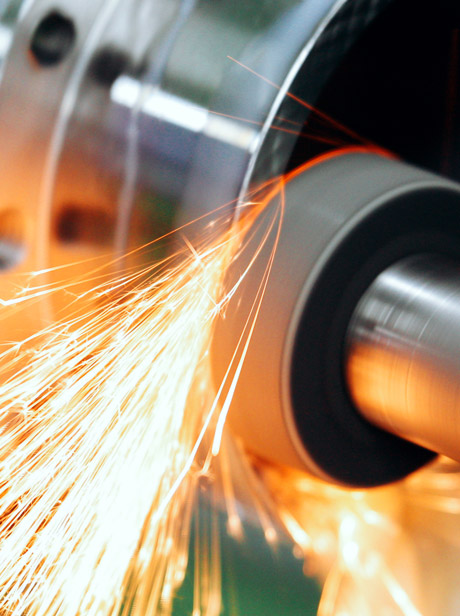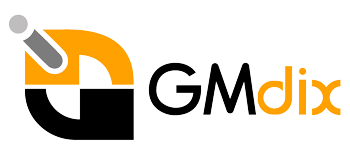 25 years in the industrial sector
WHAT WE DO AND WHY WE DO IT
At GMdix our goal has always been continuous improvement. For this reason, we have created products resulting in innovative solutions with high added value.
Among the services we offer is advising our clients on their projects. We contribute our know-how to solve any needs that arise, from the least complex problems to the development of entire plants.
Furthermore, aware of the strict regulatory framework that our clients face, we provide legally ready solutions that meet the highest quality standards.
We are also able to respond to smaller clients with other types of less complex needs, offering our know-how to introduce innovative improvements that otherwise would be out of reach and with total certainty when it comes to results.
Projects
We have carried out more than 4,500 projects in total both nationally and internationally

Clients
We have worked with medium-sized and multinational companies both nationally and internationally

Workshop m2
We have our own industrial workshop of 4,000 square meters where we manufacture the equipment.

Team
We have a team of 85 highly qualified people
Our history
Ingeniería de procesos para la industria alimentaria
The 25 years of GMdix experience has been possible thanks to the tireless work of Miguel Ángel Gómez Madrid who, at only 21 years of age, decided to take the company to the top. Through hard work he now has his own workshop of 4,000 m2 with 85 people on the team of technicians, engineers, project managers, and administrative staff. This has made it possible to undertake large-scale projects in the food, cosmetic, chemical, energy, mineral-ceramic, and paper industries.
There have been many challenges to face such as the different crises and the global pandemic that have resulted in profound changes. These have forced the company to direct its activity towards other sectors, with very positive results. Furthermore, innovation has helped us become more efficient and effective, subsequently achieving better results.
1996 - Beginnings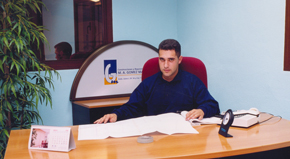 At the age of 21, Miguel Ángel Gómez Madrid begins to lead the family business: a metal workshop
2008 - Industrial sector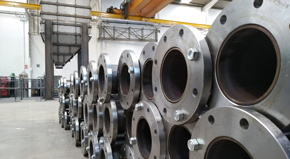 The crisis in the real estate sector forces the company to completely turn around and become 100% focused on the industrial sector
2012 - New facilities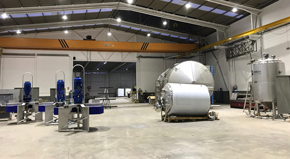 The increase in projects, services, and equipment means that in 2012 another facility with more capacity and more possibilities for offices and workshop is acquired.
2013 - Specialisation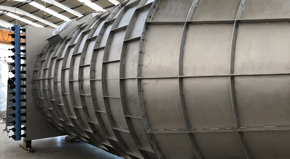 The achievement of larger projects with national clients allows the company to consolidate its position as an industrial engineering company.
2014 - Solids Conveying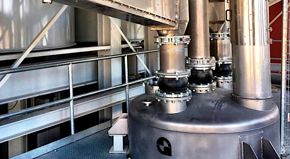 The company specialises in the conveying of solids through the acquisition of Durafix, an engineering company with a long history in the mechanical and pneumatic conveying of solids, characterised by high quality customised service.o.
2019 - Refinement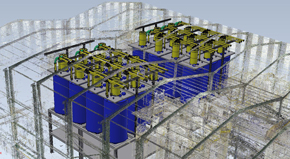 The expansion of our highly qualified team and acquisition of projects for the conveying of solids makes the GMdix offer consolidated and capable of carrying out comprehensive projects that combine different technologies.
2021 - Experts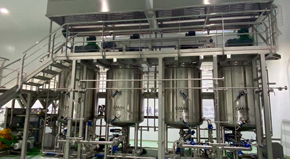 Immersed in the expansion of offices and equipment, the company consolidates its position both nationally and internationally.
2022 - Continued growth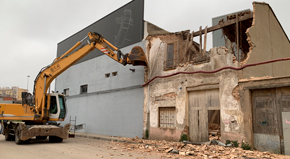 The high demand for projects drives new acquisition to increase the capacity of the workshop.
Our values
A FAMILY COMPANY THAT HAS BECOME A LEADING COMPANY IN ITS SECTOR
At GMdix, we have always worked towards providing high quality service resulting in process improvements for the companies with which we work. We have always been highly motivated and committed to our clients and to the results obtained.
To achieve this, we have been firmly commitment to compliance with deadlines, quality, costs, and to build a dedicated and qualified team.