Application of solids dosing equipment
The different dosing solutions we offer are used to ensure reliable and precise feeding of the product/material.
The necessary equipment for proper dosing is made up of the dosing equipment and an appropriate control system. To achieve optimal results, the equipment must be compatible with each other and suitable for the material to be handled. In addition, system operation depends on the correct design of the communication assembly between the various pieces of equipment at both the input and at the discharge.
The main sectors in which these elements are employed: food, chemical, pharmaceutical, environmental, and aggregate industries, etc.
Operation
At GMdix Process Engineering, we offer solutions for both volumetric and gravimetric dosing by weight loss or gain, for both principal or secondary products, continuous or discrete (in batches).
We have a wide variety of hoppers, through screws, rotary valves, belts, vibrating channels, accessories, and control systems to adapt to the needs of our clients. We cover a wide variety of grain or powder materials, as well as low and high dosing rates.
As manufacturers of this industrial equipment, we are able to adapt to the requirements of our clients.
Types of dosing systems:
Volumetric dosing:
The flow of material is regulated according to the speed of the dosing element, usually by a screw, which must be suitably selected to provide the required flow rate with the required dosing precision.
Gravimetric dosing:
Material flow is continuously regulated based on weight, thus variations in apparent density, or grain size, do not affect the accuracy of the process.
Technical characteristics
All the components of our equipment are selected based on the characteristics of the products to be dosed, while always complying with dosing precision, ease of use, and longevity parameters.
All our gravimetric feeders are supplied with state-of-the-art microprocessors touch controls with easy-to-use operator interfaces.
Construction materials may be very different depending on requirements. These may be carbon steel, stainless steel, etc. Different non-stick surface finishes and abrasion resistant coatings are also available.
Depending on the products to be handled, we offer equipment with internal agitators for materials with poor fluidity.
We also offer solutions for easy disassembly and cleaning, which enable quick product changes.
The maximum allowable temperature for this equipment is 80ºC-250ºC. For higher temperatures it is necessary to consult GMdix.
Options: These may be configured with multiple options: bag feed hopper, Big-Bag loading, quick-close valves at the outlet, etc. Also available for installations in classified areas (ATEX areas).
We have a testing laboratory to analyse the client's product so as to select the best design and suggest handling and transport conditions that enable process optimisation.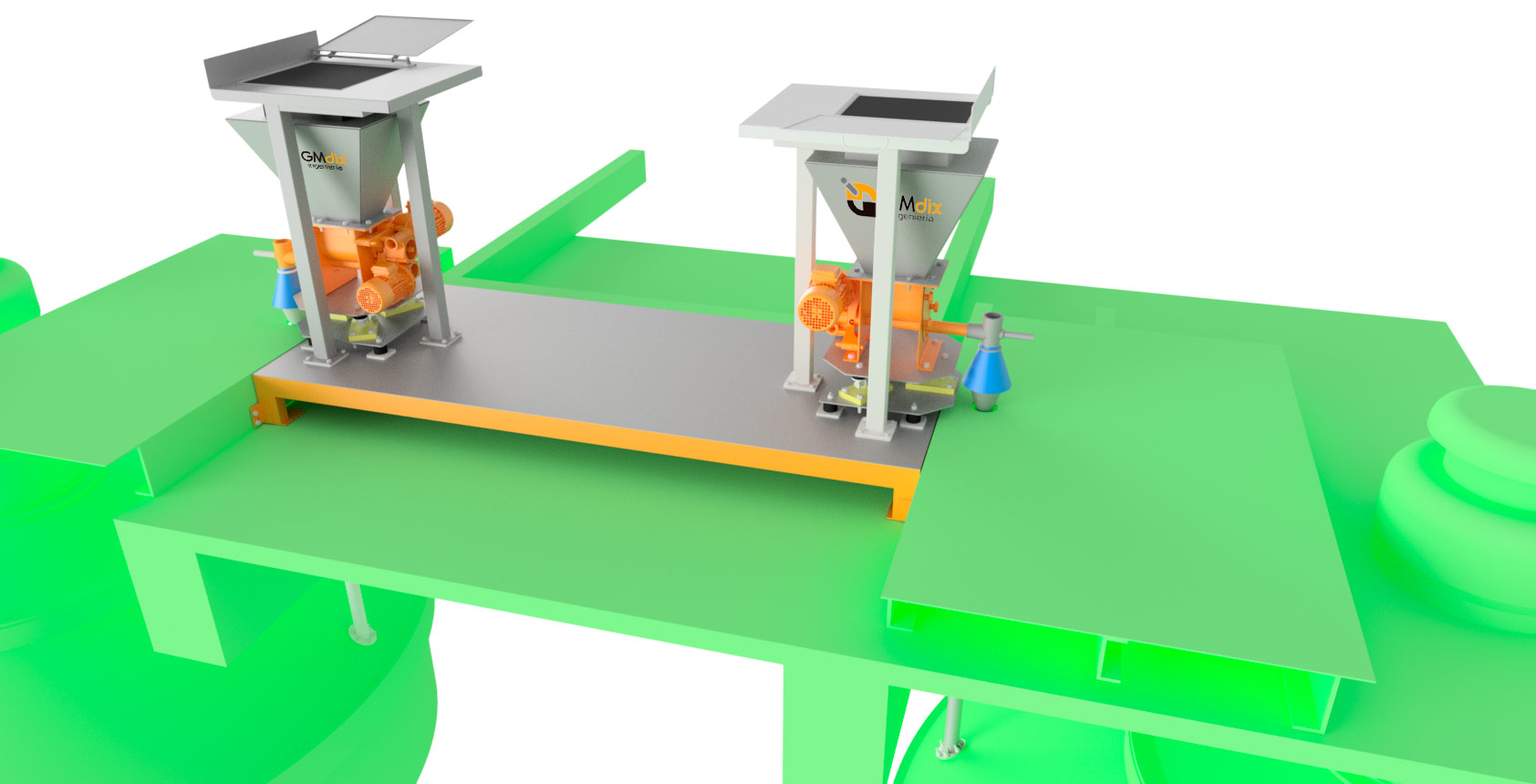 Related products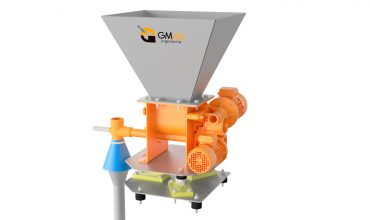 The different dosing solutions we offer are used to ensure reliable …