Application
Liquid dosing systems are used to treat large volumes of product by dosing smaller volumes with precisions of up to 0.1% (depending on volume and application).
Operation
The liquid dosing system mainly consists of a storage system in accordance with MIE APQ (0 to 10) depending on the product. This storage is equipped with a filling system from the product container (from IBC, tank, etc.), a measurement system (cells, radar, maximum levels), and, if necessary, may have an agitation, heating, or cooling system.
Subsequently, a process delivery system is available. Depending on the required precision, the system will have a pumping system which may be controlled by measurement in the storage tank (by discount), online flow meter, or reception hopper with precision weighing.
The type of pumping system will depend on the product to be dosed, as well as the materials and treatments for the system piping.
Technical characteristics
Storage capacity: From 50 L to 300,000 L.

Category MIE APQ 0 to 10.

Storage tank materials: PVDF, stainless steel 1.4404 and 1.4571, Polyethylene and PVC.

Tank type: Simple (conical and ferrule bottoms), with agitation, jacketed or with coil, insulated with rock wool or armaflex, double bottom (if there is no retention basin).

Levelling control system: Radar, electromagnetic, load cells.

Pumping system: Diaphragm pump, centrifugal pump, peristaltic pump, rotary lobe pump, twin screw pump.

Dosing control: origin warehouse discount, flowmeter, intermediate weighing hopper.

Management system: SCADA or HMI, MES system, incident control, raw material load planning.
Advantages
Liquid storage and dosing systems enable greater management of raw materials, as well as greater automation of the production process. One of the main advantages of additive dosing systems is the ability to ensure uniform volume of work for dosing, reduction of errors in the process, and improvement in purchasing management due to its automation.
Related products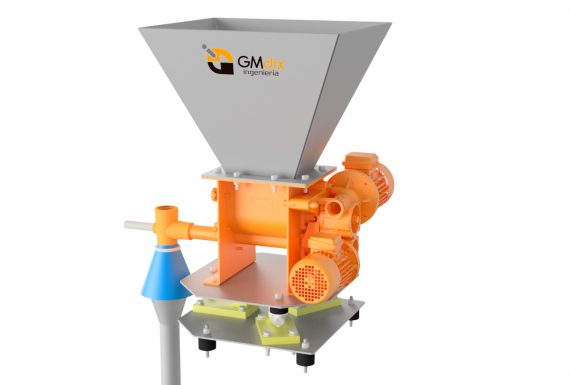 The different dosing solutions we offer are used to ensure reliable …