Application
This industrial equipment is used in silos and hoppers for the discharge of powdered products. The function of this element is to help the powder product to not stick to the walls of the cone and to flow over an air bed created by passing air through a permeable fabric. This system is used to prevent dead zones and obstructions in silos and hoppers. Quick and easy installation in any type of silo or hopper.
Vibrating bottoms are used to facilitate the discharge of granular or powder materials through rotating vibration allowing the material to flow more easily.
Operation
Through the distribution ducts, the air that passes through the fluidisation panels is introduced, which makes the solid material remain in suspension. Fluidised bottoms are perfect for powder materials, while vibrating bottoms are used for grain materials.
Technical characteristics
The fluidised and vibrating bottoms are made of carbon or stainless steel, with different outlet diameters and heights and valid up to 250ºC.
Related Products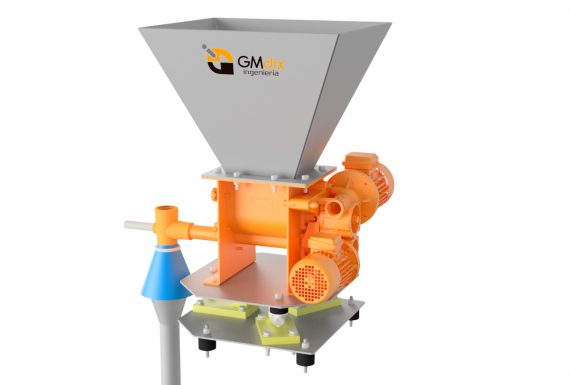 The different dosing solutions we offer are used to ensure reliable …